A Note on the 2016 High School Performance Profile:
We are very proud of our high school students as they continue to meet the challenges of our District's rigorous academic coursework. The dedication of all teachers, staff, and administrators in our K-12 continuum has helped us maintain a clear vision for teaching and learning. The collaborative efforts between our central administration and high school administration has led to changes resulting in positive growth and increased achievement for our students. We celebrate the hard work of high school teachers and staff, and their devotion to creating supportive and engaging learning environments. While we are pleased with these outcomes, we do look forward to PDE's redesign of the SPP formula to include more holistic measurement tools for schools and communities. - Berndette C. Reiley, Superintendent of Schools

Check out the Oct. 18, 2016 Delaware County Times article on the School Performance Profile mentioning the High School's improved School Performance Profile and the District's comparison to Delaware County!: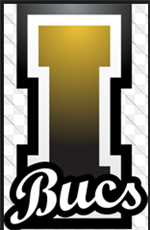 ----------------------------------------------------------------------------------------------

Please find the below presentations developed by Interboro's school administrators (presented on Oct. 12, 2016) to provide a further explanation of the building-specific academic scores along with key highlights and areas of continued focus.