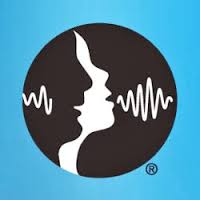 Phone:
Email:
Degrees and Certifications:
Mrs.

Heather Keiser

Hi! And thanks for visiting my page. Here is a little bit about me...

I am the Speech-Language Pathologist (AKA Speech Therapist, Speech Teacher) at the Kindergarten Academy. This is my seventh year with the Interboro School District. I graduated with my Master's degree from Temple University and my Bachelor's degree from West Chester University. I currently live in Montgomery County with my husband, who is a music teacher. We spend our time cooking, playing music, and watching way too much TV.

If you have a child who receives speech therapy from me, these are the behavior expectations for the therapy room. Respect, responsibility, and saftey are expectations of all students in all settings at the Kindergarten Academy.

Respect: Take turns (when talking and when playing games), show care for materials and games, be a good sport

Responsibility: Bring your speech folder, get your homework signed, try your best

Safety: Sit with your bottom in your chair or stand behind your chair

If you think your child might need speech therapy, but you're not sure, below is some information that you may find helpful.

Speech and Language-When to Worry about Articulation

It may be time to show concern if you observe one or more of the following:

· Family members or friends have a hard time understanding your child

· The child demonstrates frustration because you don't
understand his/her speech

· The child shows no awareness of his/her errors

· Sound errors persist beyond the age when other children have
mastered those sounds

Most Children Have Mastered These Sounds--By the Age of

p, b, m, n, w, h--3 years old

k, g, t, d--4 years old

f, v, y--5 years old

l, sh, ch, j--5-6 years old

s, z, r, th, ng--7-8 years old

The 7-8 year-old sounds are typically not worked on in Kindergarten.

If you have concerns about your child's speech and language development, talk to the classroom teacher and/or the speech-language pathologist (SLP--that's me!). Your child may be referred for a speech-language evaluation where I administer a standardized test comparing your child's skills to other children his/her age.

Please call with any questions/concerns regarding your child's speech and language development.

Heather Keiser

Speech-Language Pathologist

Kindergarten Academy (and Norwood School on Tuesday mornings)

610-957-5401 ext. 7118

Heather.Keiser@interborosd.org

Adapted from Super Duper Handy Handouts #98 ©2005.