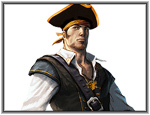 Phone: 610-237-6410 ext. 2207
Email:
Degrees and Certifications:
BS Ed.~Secondary Education Mathematics: Millersville University MA~Education: Villanova University
Mr.

Meli

I'm just a small town boy who grew up inside of our loving district of Interboro. After parting ways with the area in 1999, I ventured off to Millersville Univeristy to embark on my future. I joined the United States Marine Corps just three months later for a change in pace.

During my seven year stint with the military, I traveled to many foreign countries which included a seven month tour in Iraq. The Marines opened pathways to my life that I will never regret and hold deep in my heart. This opportunity also allowed me to finish my Bachelor of Science from Millersville University in 2005. The pursuit of education did not come to a halt.

I pursued and completed the Masters' Education program at Villanova University. This experience has further refined my teaching techniques as well as introduced new ones.

My Teaching Philosophy:

It is imperative that the children in our community change each and every day they pass through the confines of the school walls. It is my responsibility to make sure that each and every opportunity is turned into a positive relationship for your child and they have gained experience in academia and social situations.

On top of the mathematical knowledge, important social skills are maintained in the classroom to uphold the standards of our society. This is covered by the Golden and Platinum Rules that are enforced daily. For those unfamiliar with such rules, the Golden rule is to treat others as you would like to be treated. The Platinum Rule is a different variation where it asks you to treat others as they would like to be treated. These rules are a couple of the ethics that are being reinforced every day and a firm, fair, and consistent approach is provided for each and every student. In just a few short years, America will be relying on the decision making of our young adults and an educated mind will help guide them to make wise, logical decisions.

As a math teacher, we are commonly perceived to be a "numbers" person only useful in analysis type jobs. It is my job to prove to the students of my class that math is more than just numbers. Pure mathematics is the teaching tool for logic education. With a complete understanding of the complexities of mathematics, one will possess the problem solving skills that will factor into wise decisions.