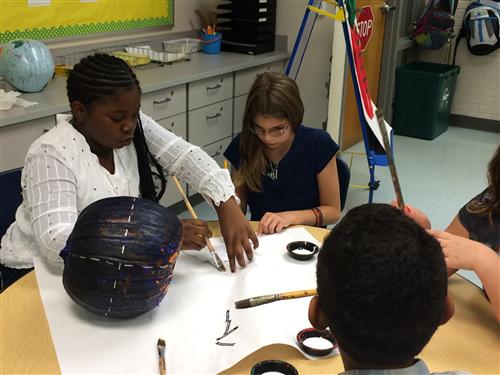 Phone: 610-237-6425 x4106
Email:
Degrees and Certifications:
Jen Govannicci

Welcome! I am looking forward to another inspiring year at Norwood School in the Life Skills classroom. I am excited to get to know and work with your children.

I have been working in Special Education for the past 21 years. I hold a Bachelor's degree from West Chester University and a Masters from Northcentral University.

In 2011, I was a recipient of the Lisa Lent Peer Recognition Award presented by CADES (Children and Adult Disability and Educational Services) located in Swarthmore, PA.

3/18/2020

Good Morning,

I am reaching out to provide you with some online ideas of activities your child can engage in as our school year has been disrupted. I would love for your child to write a journal, complete a reading activity and practice math facts each day. Please let your child know that I am thinking of them and I cannot wait for school to start again so I can see them (I really miss them!). Please feel free to reach out if you would like your child's Xtra math login or Lexia login. Also, please feel free to reach out if you have any questions. During this two-week disruption, no work will be graded, and no new content will be added.

Thank you so much for your patience.

Be well.

Jennifer Govannicci

Links:

Xtramath (math facts) https://xtramath.org/#/home/index

Lexia (reading program) https://www.lexiacore5.com/register

Ideas for journal starters:

My favorite color is….

1. I found a pot of gold and…
I picked a four-leaf clover and wished…
My favorite subject is…
I feel lucky when…
Walking in the rain is…
My favorite special is...,
Not having to go to school is…
If I was invisible…
For lunch today….